Saffron Chai Black Tea Blend (6 Pack Case)

A smooth, organic Assam black tea with Indian Chai-style spices and Afghan saffron. This whole leaf blend has a robust body with multiple layers of flavor, finished by delicate notes of saffron. Pair with: a splash of milk, a cozy blanket, and your favorite morning routine.
Each case pack contains 6 tins of Saffron Chai Black Tea Blend. Each canister contains 12 biodegradable pyramid bags that can be steeped up to three times, making 36 cups of tea. Our tins are made from USA recycled steel with airtight closure to ensure optimal freshness.


Read here to learn more about saffron and its numerous health benefits.
Ingredients: Organic Assam black tea, organic ginger root, organic cinnamon, organic cloves, organic cardamom, saffron, natural cinnamon flavor, natural ginger flavor

Origins: Assam Black Tea: India; Saffron: Afghanistan

Caffeine Level: High

Brewing Guidelines:
Heat: 212°F
Water: 8 oz (1 cup)
Time: 4 minutes
Optional: Sugar and milk

Net Weight: 1.06 oz (30 g)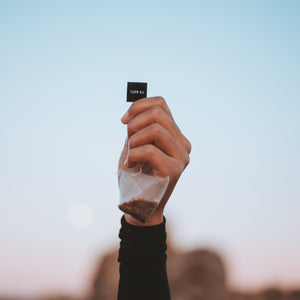 Powerful Health Benefits
Saffron has been used since ancient times for sexual health, depression/anxiety, insomnia, acne, and much more.
Read More →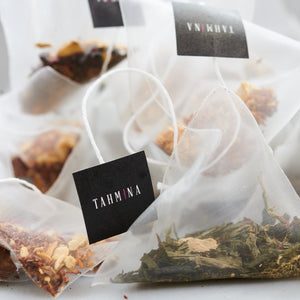 Sustainable Packaging
Our transparent tea bags are made from plastic free PLA (polyactic acid), then put into USA recycled steel tins or compostable pouches.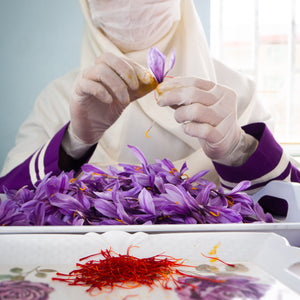 Ethical Sourcing
Our saffron is hand-picked by Afghan women, empowering farming communities in Afghanistan. Your purchase transforms lives.
Our Story →
Saffron tea, derived from the vibrant stigma of the Crocus sativus flower, has garnered significant attention in recent years due to its potential ...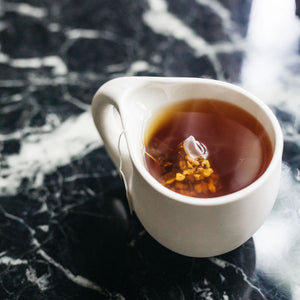 Attention Deficit Hyperactivity Disorder (ADHD) is a neurodevelopmental disorder that affects millions of people, both children and adults, worldw...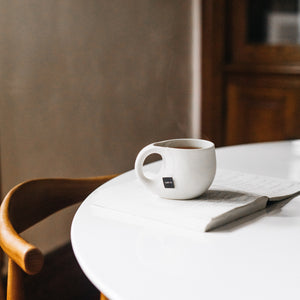 Back to school season is upon us, and it's the perfect time to show appreciation to the hardworking heroes of our classrooms. While traditional gif...